Real Estate Listings and Inspections Drone Photography & Videography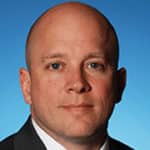 How Can Drone Photography And Videography Help In Real Estate Inspection?
Inspection of the real estate ventures is quite tough and daunting task but is essential. Drones are widely popular in real estate sector. Drone cameras are very useful for the real estate professionals to conclude several daunting tasks. This is an essential tool that can help in proper property management. Especially in the construction sites the drones are quite useful for monitoring the work progress. Listing out several essential specifications of the high structures is easier with drones as well.
Opt For an Expert Drone Photography and Videography Professional
As per the requirements you can opt for drone photography or videography. If the work duration is continuous then it is beneficial for the real estate developers to purchase drone but if the requirement is for limited timing then hiring professional videographer is the best option. There are specialized companies offering real estate drone aerial videography services. Drones are operated by trained operators as it is not easy to operate the drones.
Different Tasks Made Easier By Drones
Aerial videography for real estate is one of the essential tasks. Drone can be used in real estate sector for several tasks.
Inspecting the work progress within the venture.
Capturing photos and videos of the entire property and land from top angle.
Inspecting and conforming the roof condition.
Figuring out the damages on the walls on top heights that can't be accessed easily.
Drones can also be used for preparing the property layout and maps.
Drones can be used for avoiding risky situations within the structures.
Wave Out The Traditional Ways And Adopt The Latest Technology!
There are dedicated companies offering specialized Aerial photography for real estate Miami. As drones are regarded as a helpful weapon or tool in the different sectors and works the number of dedicated professionals is increasing. For capturing aerial view of the real estate property, traditionally the real estate professionals opted to hire photographers and helicopters which were very expensive.
Using drones is a cost-efficient way to capture the aerial views. You must be aware whether the area lies under no-drone areas or not as there are strict rules for this and using drones is prevented in these areas. Get the best value with Nebo Aerial Works, from your investment for drone photography and videography.