City of Miami real estate development services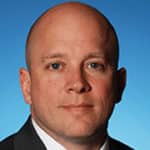 Managing The Real Estate Development Projects In Miami?
Developing any commercial or residential structure is quite challenging and a tough task for the organizations that don't have the skills or resources for managing and developing a construction project.
Thus, opting for the construction consultant would effectively influence the development project. With technology, experience, and well-integrated approach, dedicated consultants  can optimize the entire building construction process.
What Are The Responsibilities Handled By The Development Consultants?
Construction specialty consulting services companies in Miami offer solutions and services such as:
Pre-planning asset management
Design and viability advice
Project management
Value engineering
Concept analysis
Energy and resource management
Execute Any Construction Project in City Of Miami with the Right Selection of Real Estate Development Services
The major responsibility of development consultant is to identify and realize the maximum potential value of the construction site as per the objectives of the property owner. The involvement of the development consultant within the construction process should be initiated and executed in a proper way. The consultants are well aware of different market challenges and requirements. Their experience in manage different projects over time, allow them to handle each project efficiently, and with their unique approach.
How Are The Consultants Paid?
Miami building development construction consultants are paid in a few ways. 1) as a  percentage of the overall construction cost 2)Fixed over a designated period of time 3) a hybrid approach of fee and equity. The percentage received as payment varies as per the size of the project and the complexity as well. However, the consultant's fee is a higher percentage of construction cost for smaller projects in comparison to the large and expensive projects, as the processes are all the same, despite the smaller square footage. While the consultants manage the project development works, this frees up resources of the client, but still maintain control of the high-level decision making, as the consultant handles the day to day efforts.
Select A Dedicated Team In Miami!
Construction design development consultants in Miami vary in the type and depth of services that they offer, spanning both commercial and residential projects. Before hiring check your requirements and that the firm is a good fit for your project types and objectives.  A dedicated consultant will drive higher value from the project in various ways for their clients.
Maintaining a positive atmosphere the consultants encourage the team of professionals to provide their best work. Leading the process of real estate development and managing the team members and information flow precisely, the consultants ensure execution of the work in the most efficient manner, while creating a project of high value to the client.